In 2016, GQ magazine asked 200 women which kind of men's underwear they find most attractive – boxers, briefs or trunks. You never know when you're going to get lucky, so the underwear that you put on should be just as stylish as the layer of clothes you put on top of them. Their answers were enthusiastic, thorough, and at times hilarious—turns out these ladies appreciate the backside as much as they do the front.
Women were asked to choose between boxers, boxer briefs, briefs and trunks.
NOTE: Our special bamboo viscose fabric is best suited for garments that are worn tighter to the skin, which is why we do not yet offer conventional "loose fit boxers" since they usually require different parameters. Hopefully, in the future, we will diversify our thread counts, but for now, we are focused on boxer briefs, classical briefs, and sports trunks
In case you were wondering about which style of men's underwear scored as the most popular among women: the boxer briefs won out by a landslide with more than half of the women saying they find them the top sexy mens underwear style.
Why are boxer briefs the sexiest kind of men's underwear?
Boxer briefs have the length of boxers but the slim fit of briefs. They provide more support and because they're tighter they show off more of the package, something that women cited as the reason why they find them sexier than loose-fitting boxers. Women liked the sleek silhouette and darker colors. Some of the women compared a pair of black luxury boxer briefs to mens lingerie.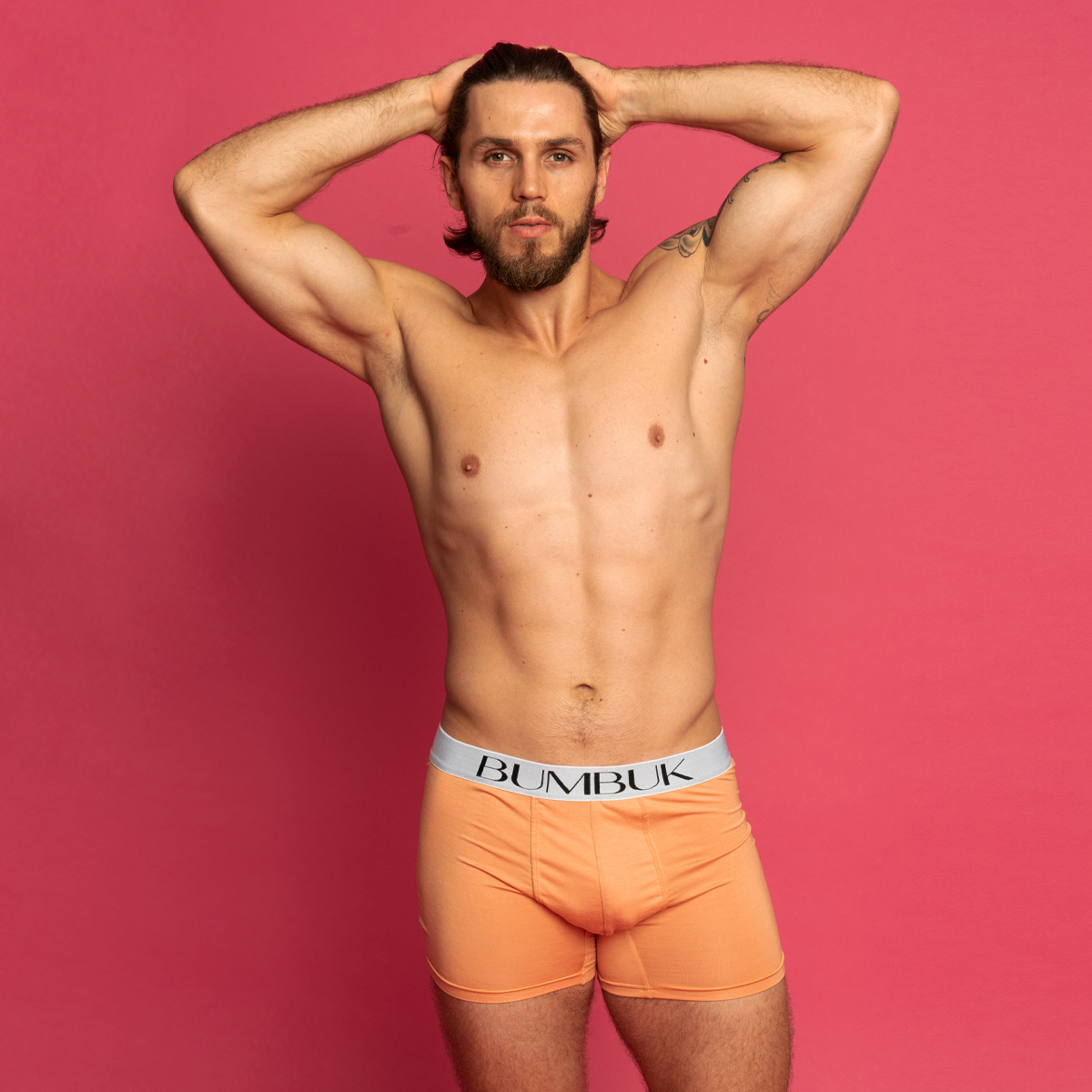 The bamboo fabric is perfect for boxer briefs because of its moisture-wicking properties and ability to keep your balls fresh and dry for long periods of time. We make the best boxer briefs for intimacy because the bamboo fibers are still odorless after coming into contact with sweat. At the same time, the fabric hugs the skin and flatters the curves of the male form, especially the butt", thighs, and package.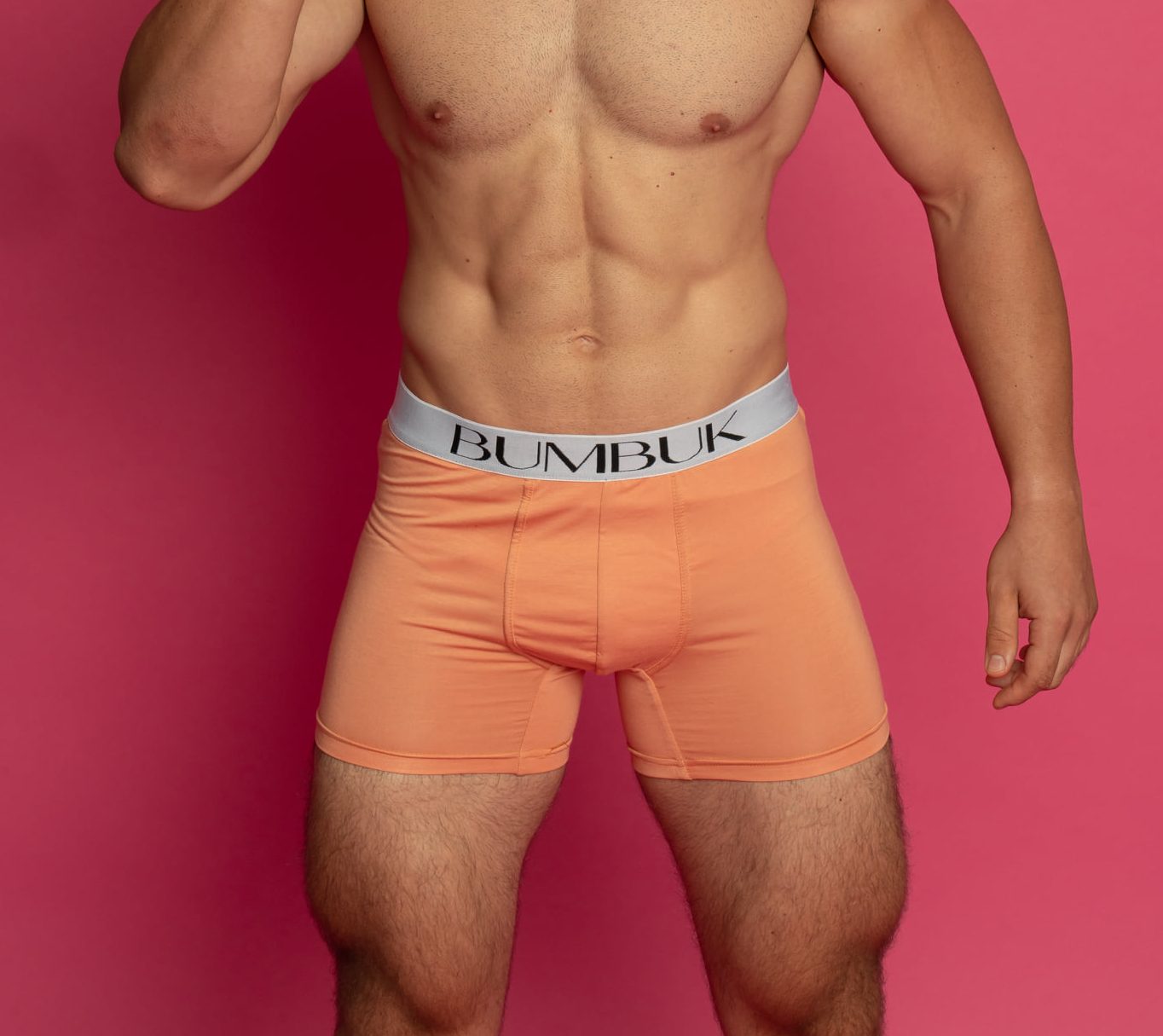 Some women have the impression that mens thigh muscles are more pronounced in boxer briefs. This is because they nicely silhouette around the hips and extend halfway down the thigh which brings out the contours of a guy's hot legs. Some of the women even described them as "more manly" than briefs.
Another perk to boxer briefs is that there are no "man-ty lines" and they can be worn with any type of trousers. Our ultra-soft bamboo boxer briefs are like the Goldilocks of men's underwear. Not too tight, not too loose. Just right.
Do women find briefs sexy?
Briefs only received a sad 5% in the 2016 Survey conducted by GQ Magazine, however, other sources tell us that the appeal of briefs might be wider than previously perceived.
"Tighty-whities" are making a comeback as retro styles become popular once again, and young people seek a more vintage aesthetic. Briefs have a classic element to them that is undeniably sexy when worn correctly. Many are not a fan of tighty-whities because of maintenance. Most guys don't separate their colors in the wash and the white color may absorb other dyes. You should also read more about how to wash bamboo underwear.
Briefs are the preferred style for men who are in shape and comfortable with their sexuality. They make your butt look great.
It's obvious that on fit guys, all underwear looks good – it doesn't matter if they wear boxers or briefs. The special thing about BUMBUK bamboo underwear is that we make everyone feel sexy. The special properties of our fabric make it feel like a second skin that shapes your body. All men look sexy in BUMBUK underwear. Most of all, the contours of the design and the shine of the fabric will accentuate your package.
Just to be sure we covered every base, we asked women if it mattered to them how a man's package looks in his underwear. The answers were aloof, but no one insisted on seeing the full package at a full glance. All the women liked to see a hint of what's behind the fabric, but nothing too vulgar. Surprisingly, most responses were about the butt!