Many underwear companies like to put the washing, drying, and ironing info on itchy tags where you'll have to decipher the hieroglyphics for instructions. We are proud to mention that we make tagless boxer briefs for ultimate comfort. And so you can find all the necessary information about how to wash bamboo fabric right here.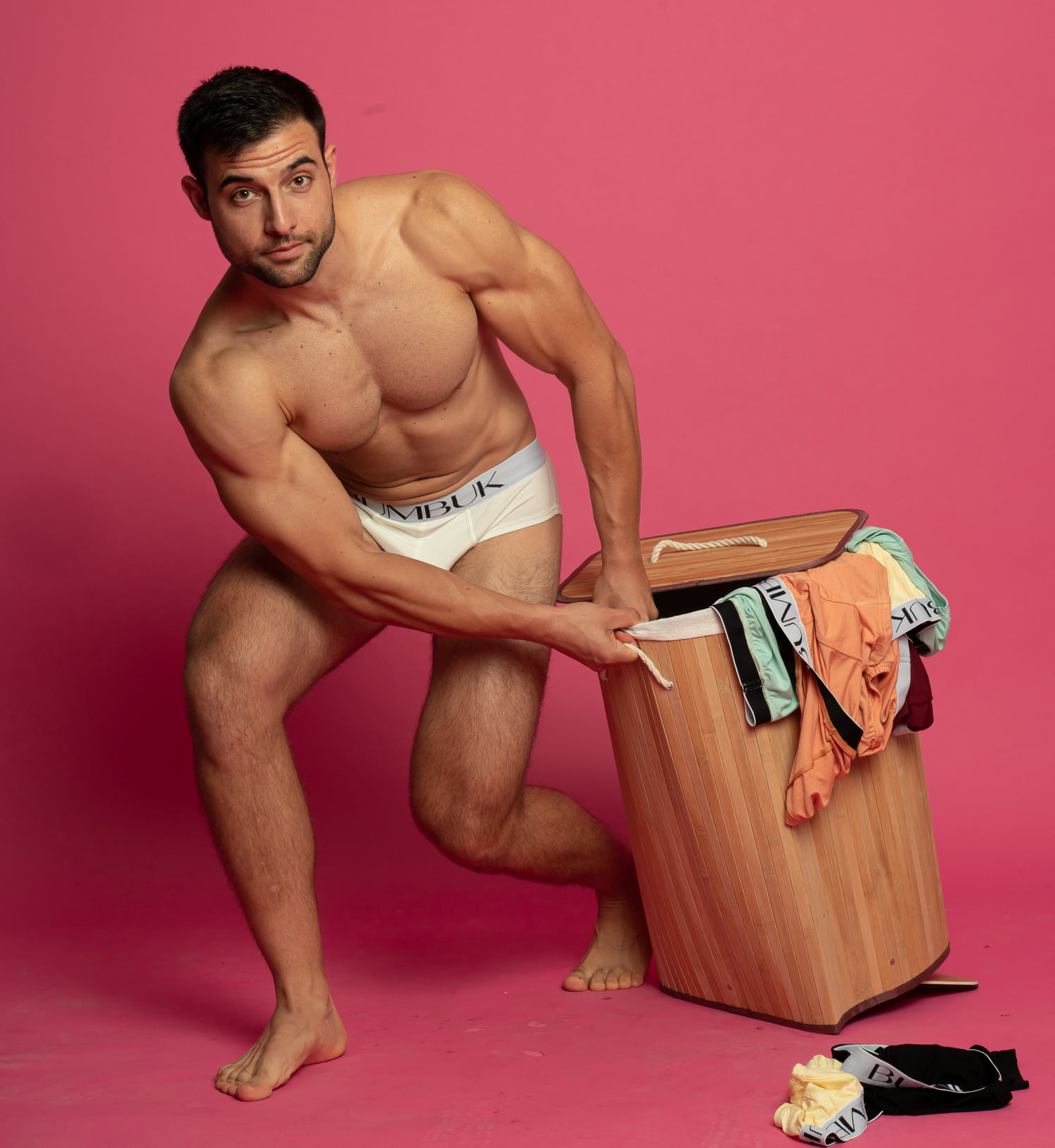 You may have read about all the amazing bamboo fabric properties on one of the other pages on our website, and needless to say, they are amazing. By touch, the bamboo fabric may seem weaker than cotton, but on the contrary, it is a much more durable fabric if taken care of correctly.
Washing
High-temperature machine wash will not affect the integrity of the fabric, but it may cause some of the colors to fade, so keep that in mind. We recommend using natural and environmentally-friendly detergents because we encourage all of our customers to become responsible for their own impact on the health of our planet. This is why we decided to work specifically with bamboo fabric. We are an environmentally ethical company, so here we are including a list of eco-friendly detergent brands with which you can sustainably wash your clothing:
Here is a list of all the best eco-friendly laundry detergents of 2021
How to dry bamboo underwear
Even though bamboo does not shrink in high heat like wool and cotton, we still do not recommend machine drying it because it is unnecessary. Bamboo fabric has moisture-wicking properties which means that water evaporates from the textile rather quickly. It is best to air dry the items or leave them lying flat in the sun if possible and they will be dry and ready to wear again in no time!
Can I iron my bamboo underwear?
First of all, what kind of OCD do you have to be ironing your underwear? Come on, dude. Nobody does that! But if for some reason, you are a freak, and the wrinkles in fabric drive you nuts, then do not worry. Once you allow the bamboo jersey fabric to hug your skin, it will naturally ease away any wrinkles. Within 20 minutes, your bamboo fabric items will look smooth and ironed without you having to go through that extra step. This also applies to our tank tops and T-shirts as well — ironing them is unnecessary and you actually run the danger of doing more harm than good.
How often should I wash my bamboo underwear?
You may have also read that bamboo fabric is anti-bacterial. This is also true, which means that it will take longer for it to produce an odor. The cotton fabric absorbs moisture, but it does not evaporate it. This creates a habitat for the kind of bacteria that feed on your sweat and create that sour smell on sweaty clothing. Bamboo's moisture-wicking properties not only absorb moisture but also dry it out quickly. This prevents bacterial regeneration and delays the development of odors.
Yes, this means that you may wear your bamboo underwear a bit longer and wash it less frequently. This also means that your bamboo underwear has more longevity than cotton because it is a more durable fabric with less frequency for washing.
Quality underwear is an investment in your overall happiness and satisfaction with life. When you put on a new pair of briefs, you want to feel fresh and breezy, not hot, itchy, or soggy. You will also want underwear that will last and that doesn't wear out so quickly. It's more ecological overall also.
Should I separate my colors from my whites?
Since the recommended temperature for washing bamboo underwear is 40 degrees centigrade, it is not at all necessary to separate colors because the dyes should hold at those temperatures anyway. Above 60 maybe become problematic and if you insist on washing at those temperatures, then you should consider separating the colors. Also, if you are planning on bleaching as well.
Can I use bleach on my bamboo underwear?
We recommend only using bleach for the white colored items from our inventory. Bleach will cause colored fabric to fade. It's nice to have the colors bright as long as possible. Refer to the list above for eco-friendly laundry detergent brands.